Ronda Fania
Managing Partner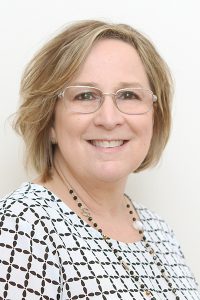 Ronda Fania is a Certified Public Accountant (CPA) and the managing partner at Heath, Fania & Co., PC. She has been with the firm since 1992. Ronda is a member of the American Institute of Certified Public Accountants (AICPA), and South Carolina Association of Certified Public Accountants (SCACPA) as well as its Grand Strand Chapter. Ronda has been a Certified Public Accountant licensed in South Carolina since 1998. She graduated cum laude from the University of South Carolina – Coastal Campus in 1992, with a Bachelor of Science degree in Business Administration, majoring in Accounting.
Ronda serves the youth in our community as a Girl Scout leader with Troop 50 of Garden City and has been with the troop since 2013. In addition to working directly with the Cadette level (6th – 8th graders) in the troop, she also serves as the treasurer for the troop.
Ronda has served as treasurer and board member for Seaside Elementary School PTO from 2013 to 2018 and served as treasurer and board member for The Learning Tree PTA from 2010 to 2013.
Ronda was born in Thomasville, North Carolina. She and her husband, Steve, made the South Strand their home in 1987. They have two daughters and four grandchildren. 
Ronda Fania is also the managing member of RAR Exchange, LLC which has provided clients with expert Qualified Intermediary services since 1998. RAR Exchange, LLC acts as a Qualified Intermediary for clients wishing to defer taxable gain on the sale of their income producing or investment property real estate by participating in a Section 1031 exchange. Ronda has assisted numerous clients in implementing the most advantageous exchange structure for their particular situation. As a Qualified Intermediary, Ronda makes sure all deadlines are met and every detail is handled to provide peace of mind in the tax-deferred exchange process. RAR Exchange, LLC specializes in forward exchanges and reverse exchanges.