Patricia Frady
Senior Manager
CPA, MAFF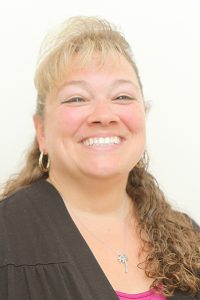 Patricia Frady joined the firm in August 2004.  She has had over 20 years of experience specializing in both reviewing and auditing the books and records of a wide variety of different organizations – keeping them compliant with bank loan covenants and company bylaws. She is a 2004 graduate of Coastal Carolina University with a B.S. in both Accounting and Finance. 
Patricia received her license to practice as a Certified Public Accountant (CPA) in April 2016 and her designation as a Master Analyst in Financial Forensics (MAFF) in December 2017.  She is also a certified QuickBooks Pro Advisor. She is a member of the American Institute of Certified Public Accountants (AICPA), the South Carolina Association of Certified Public Accountants (SCACPA), the Association of Certified Fraud Examiners (ACFE), and a member of NACVA – the National Association of Certified Valuators and Analysts.
Patricia stays active outside of the office, primarily working (ok, playing) with the kids during Vacation Bible School and AWANA at her church.  She and her husband have a soft spot for cats and have become servants to a rambunctious colony of rescues and strays more commonly known as the Frady cats.